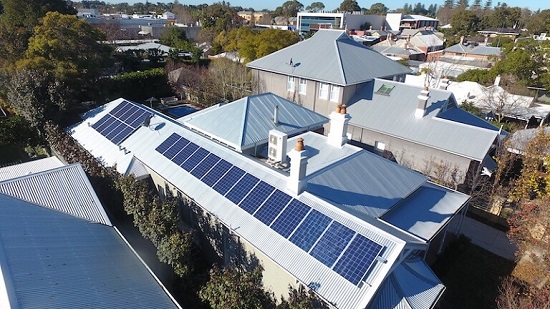 We know that when it comes to solar power systems, you have options. However, we firmly believe that Solar Naturally has the most to offer both home and business owners. Here are a few reasons that Solar Naturally is the best option for installing solar panel systems in either the home or workplace.

No Subcontractors
Most Perth solar energy companies use subcontractors for installations. We guarantee that we only use in-house trained and qualified electricians who are CEC accredited designers and installers for installation of your solar power system. This means that we can guarantee that we will never cut corners to save on costs and will always install properly the first time around. Rest assured that your home or business is in the best possible hands.

Tier 1 Panels and Inverters
All our solar panels and inverters have the best performance in the industry. Our technical director regularly does routine inspections on shipments of equipment and only accepts equipment that is designed to meet Australian conditions. The solar panels we use come with a 25-year performance guarantee, and our inverters come with a 5-year manufacturer warranty. We use only the best supplies so that you get more bang for your buck!

Worldwide Company
Purchasing a solar panel system can be a big investment, and you want to know that the company backing it will be as good as the warranties that the equipment comes with. We have a large presence worldwide, and you can be assured we will be there to back up your equipment should you ever run into any issues. Our worldwide presence also means that, due to our bulk purchasing power of solar panels, we can secure the equipment at a lower price than our competitors, and we pass those savings on to you!

Quick Responses Guaranteed
Our team is guaranteed to respond to you within 48 hours. Our Perth-based team will promptly respond to any enquiries you have, so you never have to wait for an answer about your solar panels. We have a quick turnaround time, so whether you're interested in setting up a solar power system or have questions about your existing one, we'll get back to you as fast as possible. Rest easy knowing that our team of experts is always ready to help

Superior Products
Only the best, highest performing equipment is used in our solar systems. We believe in only completing the installation once. By using quality products you get a peace of mind knowing that the system will have longevity and reliability for many decades to come.

$0 Upfront Cost
Solar Naturally have come up with innovative solutions to get you a solar system with no capital outlay. In many cases we are able to offer solar systems for no upfront cost and also cash positive meaning savings exceeds repayments from day 1!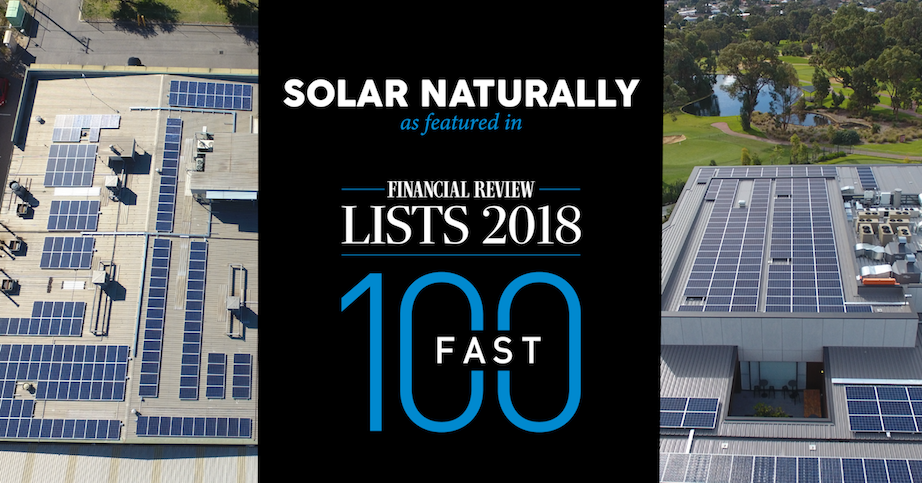 Solar Naturally are extremely honoured and humbled to be ranked amongst the top 100 fastest growing companies in Australia by The Australian Financial Review Fast 100 list 2018.
In an industry where companies come and go, we are here for the long-term, having celebrated our 10th year in business in 2018 – we are making sure that our customers are looked after long after their solar system has been installed, for any after care, upgrades and solar panel cleaning and maintenance.
Disclaimer: ONLY For NSW installations, we will be using a mix of our own installers and subcontractors as we are undergoing a massive growth phase.