As of July 1st there will be an increase in residential electricity prices of 7% the WA state Treasurer Ben Wyatt has announced.
These increases are a result of both fee and tariff change to both residential and business rates which are determined by the State Government in accordance with state budget constraints.
Households can expect to pay additional fee charges of $290 while the 7% increase is expected to cost the average homeowner an additional $120 per year.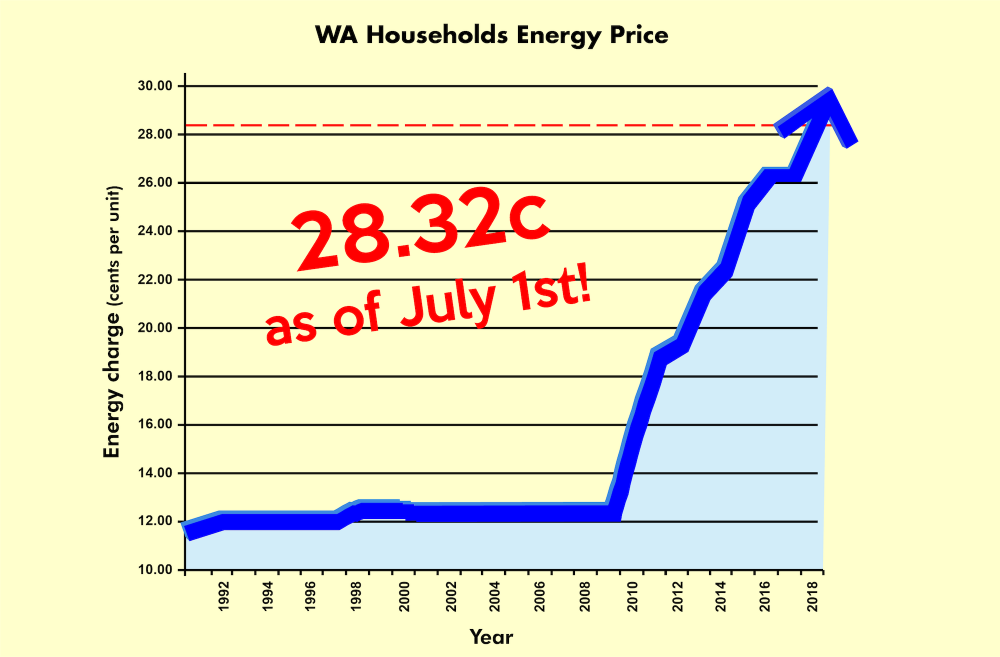 While those on Home Bushiness Plans are facing a 10% increase across both supply and electricity charges.
Opposition spokesman Dean Nalder said more competition needed to be introduced into the WA market and this would see competition on prices. He believes the Government's increases to fees and charges are excessive in the current climate.
If you are looking to protect yourself from these increases and decrease your reliance on grid electricity, looking into sustainable energy sources like wind and solar power help to displace a large portion of the amount of electricity you'd need to buy from the grid.
The worst effected are organisations on the Charity Accommodation Plan (D1), Business Time of Use (R1), or Business Plan (L1) Tariffs – these accounts will be facing 10% increase across the board.
In contrast, the lest effected Tarrifs are businesses on the Synergy Large Business Demand LV Tariff and Synergy Large Business Demand HV Tariff Plan (L1) who will be paying the same electricity rates as last year.
What can you do?
Install your own source of energy generation
Installing solar can dramatically reduce and sometimes even eliminate your day time energy bill, easily absorbing the 7% Synergy increase that will apply as of July 1st.
Solar Naturally have over 26,000 installations to our name and are the experts in both residential and commercial solar PV systems.
Solar will increase the value of your home or business while reducing your carbon footprint at the same time.
To find out how much installing solar can save your bottom line, click here for a no obligation quote, or give us a call on 1300 168 138