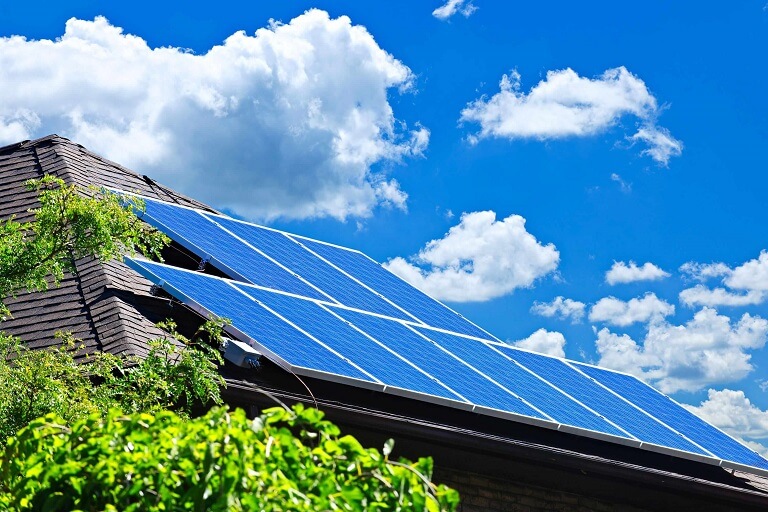 Australia is known for its gorgeous weather virtually all year round, but no major city sees more sunshine than Perth – WA's capital basks in over 3,200 hours of sunshine per year, averaging almost 9 hours per day. So, it's of little wonder why many are taking advantage of solar power Perth to save on electricity costs whilst benefiting from clean, non-polluting energy from the sun.
There are a multitude of reasons why you may be looking to make the switch to a solar panel system for your home or workplace.  Unlike traditional electricity, derived by burning fossil fuels, solar panels are a renewable, free source of energy. This means that by using the energy of the sun's rays, they don't contribute to the harmful greenhouse gas emissions that are so detrimental to the environment.
When solar panels are installed on a residential property, families save over $2,160 on electricity bills – and we've helped many of our commercial clients save over $60,000! Not only that, but the Australian government continues to offer many fantastic solar power Perth rebate incentives that help subsidise the upfront installation costs. One thing's for sure – the one-time cost of installation far outweighs worrying about the constantly rising energy prices. And most people take advantage of leasing options, where no upfront payments are need and you pay your solar system off with the savings you make – and you're still paying less than before solar! Your solar panel Perth panels will not only be paying for themselves, they also significantly increase the value of your property – a huge benefit if you are ever planning to sell.
It is easy to see how Solar Power Perth are simultaneously a win for your pocket and for the environment.
Quality solar panels are built and installed to last a long time, and at Solar Naturally, we pride ourselves on using a range of first-rate Tier 1 solar photovoltaic (PV) panels to best suit your needs.
Looking to invest in a quality solar power Perth company that is trusted by over 26,000 clients across the world? The experts at Solar Naturally are here to help – contact us today for a free quote, or to speak to a solar professional.