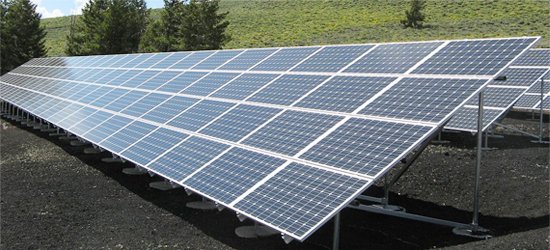 Commercial solar power is great way to save your business and become an active community member working to reduce your carbon footprint. Stop your profits from being chewed up by electricity costs and make the switch to solar power. There is a common misconception that solar power for businesses is too expensive and the outlay is too large. Solar Naturally has developed a zero upfront cost system that works to save your business money. Find out more about our recent projects now!

Zero Upfront Cost
Solar Naturally offers commercial solar panel system leasing is absolutely ZERO upfront cost. We understand many businesses just don't have the required capital to outlay for Solar Panels especially when that additional cashflow can be used in your business for growth. This is why we offer Zero upfront cost solar to help you start saving money today. We have helped similar businesses save over $60,000 per year on their electricity bills.

Cashflow POSITIVE from Day 1
It revolves around a pay as you save model meaning your savings from the solar panel system will always exceed the repayments on the lease meaning you are cash positive from day 1. Your solar systems is effectively installed for free to you and helps to increase profitability in your business from day 1 of being installed!
Full Ownership After Lease
After the 5-year leasing period, your business will own the solar panel system outright. Our commercial solar power systems can last up to 30 years, during which they will generate free power for your business. You will be your own power producer, protecting your business from constantly rising electricity bills.

Why Solar Naturally?
Solar Naturally is one of the most experienced commercial solar power panel installers in Perth. We have worked with several reputable companies, such as BP, Shell, and IGA supermarkets to help reduce their electricity costs. If you're interested in how Solar Naturally can help you reduce energy costs and claim ownership of your own power production, contact us today!
COMMERCIAL SOLAR CASE STUDY
IGA Supermarket installs a 30KW Solar System. Repayments over 60 Months.

Savings = $1300/Month

Lease Repayment = $900 / Month

Surplus = $400 / Month CASH POSITIVE with ZERO CAPITAL OUTLAY

Result = $4800 / Year Cash positive
how we work

1. Analyse your Electricity Bill

2. Present a Solution

3. Site Inspection

4. Nothing To Do
(We Submit Applications On Your Behalf)

5. Quality Installation

6. Saving Money
(Solar Power Works Instantly)

Continue to generate FREE electricity for the next 30 Years


Only pay as you save on electricity
Savings on electricity costs exceeds lease repayments

Leasing up to 7 year period

OWN your solar system at the end of lease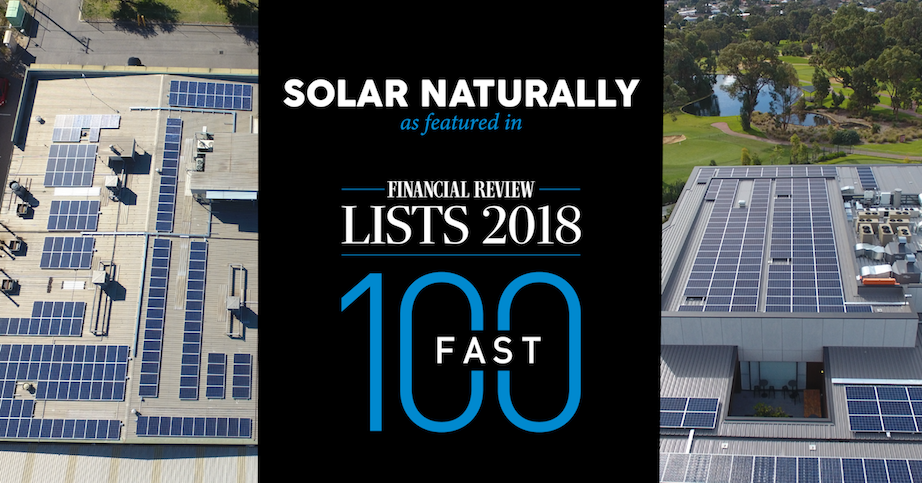 Solar Naturally are extremely honoured and humbled to be ranked amongst the top 100 fastest growing companies in Australia by The Australian Financial Review Fast 100 list 2018.
In an industry where companies come and go, we are here for the long-term, having celebrated our 10th year in business in 2018 – we are making sure that our customers are looked after long after their solar system has been installed, for any after care, upgrades and solar panel cleaning and maintenance.