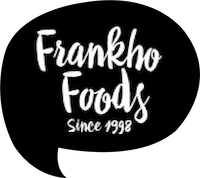 Frankho Foods is a West Australian owned and operated leading Food Manufacturer and Wholesaler of high quality and competitively priced unique foods using only the finest natural ingredients.
Frankho Foods are very risk averse and took their time in selecting a company to install this important investment, first seeking outside advice from an 3rd party Energy Consultant as to the suitability of their building for solar. After extensive research Solar Naturally were selected as the chosen solar supplier.
Having a strong interest in sustainability and the environment, Frankho foods have decided to go solar as part of their energy efficiency program, demonstrating the strong cost management benefits of switching to a lower carbon intensive operation.
The brand new 100kW system Solar Naturally designed and installed will help offset a significant portion of the site's electricity usage and the monitoring system will give the company real time data on their usage which can result in further efficiencies.
As a result of their installed system, Frankho Foods environmental impact is having a positive impact on the world around them by reducing their carbon emmisions by 149 tonnes per year – the equivalent of planting 552 trees per year!
Considering a commercial scale solar project? Contact us today and we can begin to build your system together.
Company

Treacy Fencing

Location

Wangara

Industry

Retail & Hospitality

Solution

363 x 275W GCL Solar Panels
4 x 25kW SMA Inverters



CO2 Annual Carbon Reduction

149

CO2 Equivalent Reduction

552 trees planted